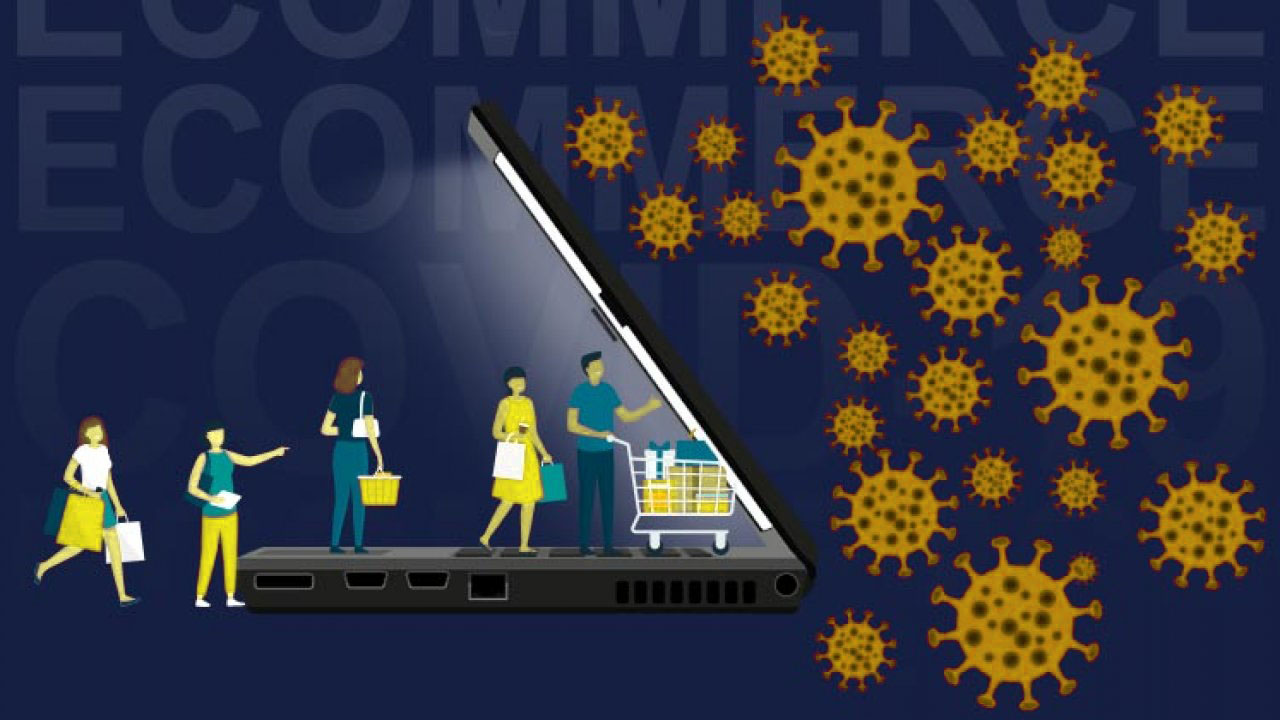 As the rapidly changing pandemic situation worsens, more cities are brought under lockdowns. Non-essential businesses, restaurants, bars, movie theaters, gyms are shutting down. As the number of people allowed to gather safely together gradually decreases, big box retailers are forced to sell online only, supported by discounted home delivery or curbside pickup. Limited shopping in limited hours by limited shoppers have become a new normal.
people faced a new reality of our once inter-connected world as they are forced to work remotely full time as well. The ultimate response to this period of isolation and uncertainty is rapid changes to their shopping behaviors, both in store hoarding and online shopping. Brands are also trying to adapt to meet the ever-changing supply and demands by being flexible and innovative.
This article will provide the up-to-date information on consumer behavior analysis that would help e-commerce business owners to take the best decisions for the survival of their brands during this unprecedented tough time by seeking help to implement necessary adjustment to their mobile responsive ecommerce design
Understanding 'P-commerce': When online buying is motivated by panic
It is evident that during the major global pandemic or war, people's most common response is stocking up. From life saving medical supplies such as hand sanitizer, masks, disinfectant wipes to absolute day to day living essentials like toilet paper and basic groceries. The outcome: Big retail chains struggling to keep up with the sudden hikes in demand, and local small businesses engaging in price gouging.
When we face an uncertain situation over which we have no control, we try our best to feel like we have some control! Panic buying can be well explained by three human fundamental psychology needs, namely,
Competence, one's gratification of making the correct choice as a consumer,
Autonomy, the feelings of being in control of one's actions, and
Relatedness, the sense of wellbeing of one's family.
However, a pandemic of this proportion demands more layers to these personal psychological insecurities.
Over preparedness
Not every pandemic is alike. It takes time to understand the nature and coping mechanism when a new virus strikes. COVID-19 was no exception as it brought a period of uncertainty, resulting in contradictory suggestions both from scientific and political authorities. People tends to over prepare themselves when they receive different directions from multiple sources at the same time.
The FOMO factor
FOMO or 'Fear of missing out' drives by  crowd mentality among consumers. People justify their decision to stock up when they watch their fellow citizens hoarding at local supermarket. Due to supply disruption imposed by international travel ban, the possibility of  scarcity of necessary commodities makes people extremely panic as no body prefers to be left behind devoid of any emergency supply.
Online shopping behavior by demographic
It would be a mistake to assume that the aftermath of COVID-19 will be felt with the same intensity equally across all generations of consumers. Different age demographics responses differently when a crisis like a global pandemic strike. Especially, when the situation is rapidly evolving, leaving yesterday's survey obsolete as consumer behavior changes every moment as lock down measures change according to the new projection and infection rate. We need to remember this phenomenon when interpreting the data presented below.
Millennials and Generation Z
A growing pandemic increase stress level to everyone. The unknown long-term effect on health and uncertain financial future put extra pressure on everybody who must provide end meats to the family or support themselves. But it is the  youngest of the generations who are forced to alter their consuming behavior because of limited or no savings at the early stage of their career. 95% US and UK Generation Z and Millennials expressed their concern regarding the global pandemic's adverse effect on economy and their future as they might not be able to pay their rent or repay the installment of their student loans.
The common response would be cutting back on daily spending, zero spending on luxury goods and entertainment and stocking up heavily discounted grocery items. Despite the risk of greater infection, some young renters even thinking of taking more housemates or move out to a rooming house in order to cut cost.
Baby Boomers and Generation X
Compared to the Millennials, nearly twice older generations, 35% of Generation X and 25% of Baby boomers showed less concern regarding the global pandemic and its effects on the local market and would rather change their consuming behavior significantly. However, a few confessed that they must access their retirement savings if they want to continue their usual lifestyle ignoring the global economic crisis.
Online shopping behaviors by gender
COVID era Consumer behavior can't be understood by studying generational differences alone, gender plays a further role in shaping the 'new normal' online spending. One study shows that women are more concerned about the adverse effects of COVID-19, while men are more likely to let it effect their spending habit.
33% of men, compared to 25% of women, confessed that the current situation is affecting their spending budget on regular low involvement products. 28% of women, compared to 35% of men additionally reported that they are cutting back on traveling, dinning out, renting movies and other entertainment.
Women were also found to be shopping online less than men. However, due to social distancing protocols and restriction on in-store shopping, men tend to more interested in curbside pickup than home delivery, in order to get some feeling of in-person shopping!
Conclusion
In this uncertain time, we are all going through a flux, E-commerce business owners and online consumers alike.
As your customers are trying hard to adapt to changes to their financial circumstances by shifting their behavior, you are trying your level best to support your customers' needs apart from your own as an online goods and service provider who knows their consumer base better than anyone.   Although the industry and demographics vary, one thing is sure that over time, your e-commerce business decision will change according to the ups and down of the pandemic situation. We hope this article will help you understand the changing consumer behaviors so that you can well prepare in advance for those costly changes.