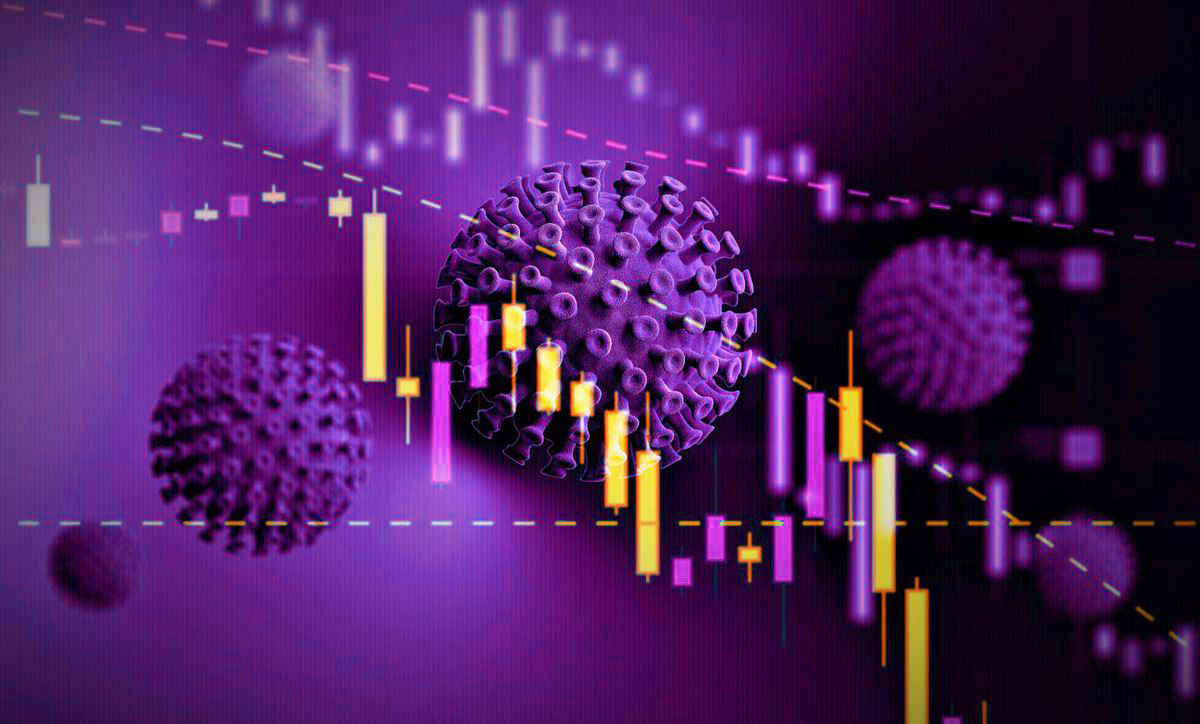 It is evident that social distancing affected the brick & mortar shopping negatively as communities tried hard to slow the spread of the virus. It was expected that as people switch in person purchases to online purchases more, online shopping revenue would grow.
However, as survey shows, E-commerce sales and revenue did not increase as expected except few industries that achieved significant growth such as online groceries and household items sellers. JD, the biggest Chinese online retail company reports that their sales increased 400% compared to the same quarter in 2019. Overall, several E-commerce studies show that online consumer spending increased 12-33% during pandemic.
Next, we will discuss the impact by individual industry.
1. Online Grocery
During the third week of March 2020, online grocery sales recorded a sharp increase as consumers resorted to online stores after their local grocery stores ran out of stock due to panic stockpiling. Rakuten Intelligence E-commerce data shows a significant rise in online grocery sales. Other E-commerce sectors experienced a minor boost but no abrupt ups and downs during the same period.
2. Subscription & Membership services
After monitoring the effects of pandemic on select businesses from specific E-commerce sectors by comparing year to year data, performance branding company WITHIN concludes that despite the slow growth of E-commerce sales in general contrary to prediction, online subscription services such as Netflix, Zoom, Rakuten etc. experienced huge rise in both conversion and revenue.
3. Other categories
In addition to grocery, ecommerce covers a wide number of products, across categories. Common Thread Collective has been providing valuable updates with COVID data on ecommerce shopping behavior, including the chart below. While ecommerce performance is not generally up or down, breaking down the data by vertical tells a bit more of the story.
Product Category Shifts During Pandemic
As the global market experiences unprecedented changes on a regular basis, People's buying decisions also changing the product categories that are in high demand.
According to Market research company Nielsen, there are 6 key consumer behavior that affect the market during the global pandemic:
Proactive health management (purchasing preventative health products).
Reactive health management (purchasing protective items like masks and hand sanitizers).
Pantry management (stockpiling groceries and essentials household items).
Quarantine efforts (making limited shopping trips).
Restricted living (staying home unless essential).
A new normal life-style (return to daily routines, permanently altered supply chain).
As consumers experience these phases, the corresponding products they purchase and the product categories that are made high in demand also continue to change. Following are some of the product categories most affected by these key behavior profiles.
1. Non-perishable food products
The most in-demand category of consumer-packaged goods is non-perishable food product that are shelf stable. These belong to the product category that consumers plan to stockpile for long-term quarantine. According to market research company A C Nielsen, products like shelf-stable milk and milk substitutes like oat milk sales are up by 300%. The demand for other items that have a long shelf life like dried beans and fruit snacks also increased significantly.
2. Health and safety products.
Empty shelves or online price gouging were the most iconic picture of the first quarter of the pandemic as people purchased health and safety products far faster than companies produced them and retailers restocked due to decreased workforce and imposed cross-border transport limitations.
Nielsen data shows that both industrial and medical mask sales are up by more than 300% during the pandemic!
3. Food and beverages
Not only grocery sales are up, some behavioral changes pertaining the way people are buying groceries was also observed by studies.
For instance, to maintain social distancing, many people are choosing curbside pickup or delivery options for their online purchases. Downloads of apps that allow consumers to hire personal shoppers to prepare and deliver their grocery orders have increased by between 124% to 218%. Online sales of these products also dramatically increased than before as a result.
Shipping and fulfillment partner Shipbob tracked E-commerce store data from 3,000 merchants and it shows that there was a 18.9% monthly increase in online sales for food and beverages.
4. Luxury Items
Unlike the above-mentioned categories, one sector projected to suffer significant losses is the luxury items industry, which is worse hit than restaurants, entertainment, and travel industries.
For example, Vogue projects a potential loss of around $11 billion in 2020 due to pandemic as their luxury goods sales depends heavily on the purchasing power of Asian market which was affected by the pandemic since early 2020.
5. Fashion products
As consumers tend to avoid shopping for fashionable clothes in person for understandable reason, department stores like Macy's, JCPenney, Abercrombie & Fitch, Nike, Reitman's, Hudson Bay, Rothys and Everlane are all experienced losses despite cutting workforces and closing physical stores. Some stores like Patagonia closed their online stores to protect workers in the entire supply chain from COVID-19 infection.
There's no good news in the online sales as well. As Shipbob's E-commerce data shows, apparel sales are down by 21% as consumers saved their disposable income for daily essentials due to unforeseen future.
6. Digital streaming services
The same factors that forced consumers to stay home and spend on bare essential items online, pursued them to make another category of online services necessary for their mental health which was otherwise considered non-essential before — digital streaming services. As mainstream streaming services like Netflix, Amazon Prime, Hulu, Disney+ experience huge gains in subscription in the first quarter of 2020, movie studios also released their productions in on-demand media streaming format early as opposed to delay the traditional theatrical release for the future hoping the pandemic will be over at the end of the year.
Conclusion
It is evident that whatever your business sector is, as an E-commerce business owners, there's always some advantage of investing on your online E-commerce platform regardless of product category as the effect of pandemic will stay for a long time before consumers are confident enough to go back to in-person shopping again. Specialized Online E-commerce developer company can guide you to switch into mobile responsive E-commerce design to overcome this difficult time.