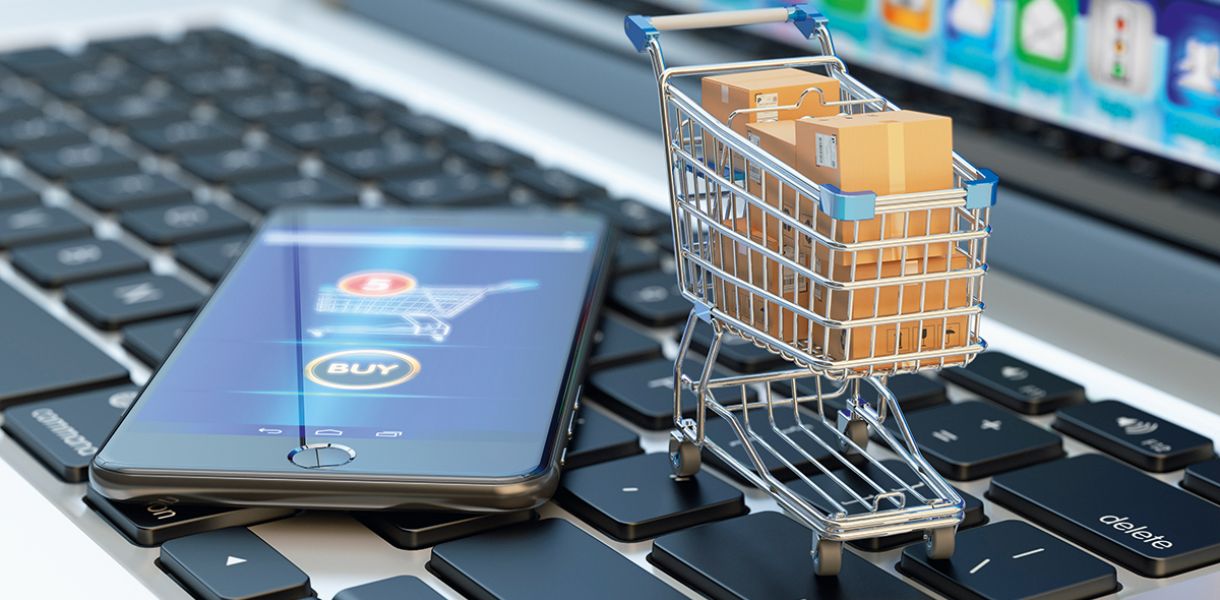 The 2020 United States presidential election has caused quite a stir, already breaking six major records and amping up to be the highest voter turnout in nearly a century. It has been the focus of news media and the worry of many Americans for the past few months. While businesses in the past may have considered their prospective involvement on something like the presidential elections insignificant, that is a viewpoint that is quickly changing. Scheduled to conclude just before the 2020 holiday shopping season, the outcome of the election could seriously influence consumer spending this winter.
But it isn't just the elections that shape the spending habits of American consumers, as the pandemic has shown this year. From coronavirus to police brutality, the political sphere will affect the ebb and flow of the market and e-commerce is no different. If modern businesses want to stay relevant they need to be able to keep up with modern values, and that means accepting that business isn't apolitical.
Learning from the Past
Four years ago, anxiety about the potential of a Trump presidency saw online sales lose momentum, growing only 1.3% instead of the projected 7.8%. The drop cost online retailers $800 million in lost revenue. Some consumers called for financial boycotts of brands carrying Trump family merchandise and some companies responded by removing the products after holding polls on social media.
This year, retailers prepared by hosting sales before election day hoping to boost spending and avoid a repeat of the 2016 results. According to a survey released by RetailMeNot, a third-party coupon aggregate, 40% of Americans said the 2020 election would impact brands they shop, so even companies that work to stay non-partisan should be encouraged to participate in the political climate. After all, election day may have passed, but the issues that consumers care about and the circumstances that affect them are still front and center.
The Statement Gap
While even non-political support for certain current events, like the elections, can help drive sales, taking the time and effort to take a stand on social issues can truly make the difference to customers when deciding between brands.
For example, climate change and sustainability is a huge concern for many shoppers when comparing products or brand practices. Even though the majority of consumers will look for low prices over environmentally friendly practices when comparison shopping, 51% of Americans will opt to wait longer for items with eco-friendly shipping. The decision to make a statement or take a stance may not bring sales directly, but it can tip the scales when shoppers are comparing brands.
Just a Trend
Writing off consumer activism as a trend could be a risky gamble for online retailers, especially as technology evolves to become more accessible for shoppers. Many customers have always wanted to purchase from trustworthy, genuine businesses that align with their values; now they have the means to do so. In all likelihood, as consumers are more capable of researching products and sellers to their heart's content, transparency, product quality, and brand representation will become more important.
Setting a Standard
Understanding the political landscape isn't just about preparing for the worst, as was the case with the 2016 election, however. It's also about being able to predict demand, something online retailers have struggled to keep up with in the wake of coronavirus. Going into the 2020 holiday season, the way the e-commerce market handles the increased online shopping needs will set the tone for shifts in the industry going into the new year.

A New Way of Living
Coronavirus lockdowns have exposed a new standard of living for many people, adjusting for less commuting, less in-person entertainment, and less brick and mortar shopping. A variety of industries are seeing a shift to online activity, from online casinos, like Betsafe Canada, to formal education. In the e-commerce sector, the first ten days of the holiday shopping season alone have seen a 21% year-over-year jump in online spending.
Online retailers need to be ready for these kinds of increases, encouraging customers to order gifts early, having ample stock, and sorting out all electronic payment methods in advance. For orders as early as October, hopefully, retailers were politically savvy enough to give customers a heads up about the influx of election mail that would slow things down–everything is intersectional!