Website Maintenance and Management in Toronto
Website maintenance does not have to be a frustrating task specially when it's running on a
CMS
. Let our expert web developers handle your website maintenance or management tasks. One of the greatest advantages of websites over print materials is that it is much easier to manage and maintain a website. It gives you the ability to change, update, and enhance online media at anytime, with virtually no negative side effects. In fact, if a website or web application does not continually offer its users an ever-evolving and growing experience, that site or application would quickly become static and out of date anyways. We offer managed website services packages. Call us today to discuss your needs.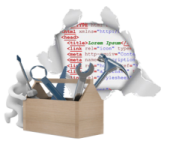 Some of The Websites We Maintain:
Here are just a few among many of our amazing clients who trust us 100% with their website management and maintenance tasks.

Worry-free Website Maintenance
When you work with us, you know you are working with professionals. The professionals who have an in-depth knowledge of the industry and the market. Professionals who would back the site site up first before making any changes so you do not lose any data while updates are being done and such. You can rest assured you are in safe hands with guaranteed return on investments. If you need a modification to your website, drop an email with instructions, call in to our office or request a call back.