These days we keep hearing a lot of good things about Magento eCommerce Shopping Cart. So is this really as great as some people claim it to be? In my honest opinion, this is very arguably the best free open source shopping cart software. Why do I say "arguably"? Well, because it is the best free one but this cart is by no means is for small ecommerce website. This software is built with enterprise solutions in mind. It is build almost like a MVC framework to develop other codes to add to it. This software is a server resouce hog and could use up all of a server's resource even of a dedicated server. It's bloated and customizing this software is cumbersome.

Magento has an excellent API; it is very easy to connect to 3rd party softwares as well as very powerful Attributes section and product cloning. However, there is a very screwed up directory structure and even if you want to install a single plugin you need to add something in your template as well, which is very confusing. There is no single way to add module like best seller or most viewed products by users. You need to know at least XML and to know how and where to place the code. Another bad thing is the lack of core developer's support. While developing websites using this shopping cart, this cart had frustrated me pretty badly time to time.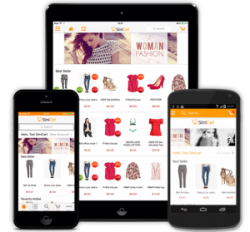 Magento is a complex, intricate platform built on top of the Zend Framework. Magento is programmed based on the MVC approach, and follows best web programming practices however. Magento is a system that is not easy to work with. If you want to customize Magento properly, any request will take our developers longer than if we were to work with most other open source platforms. That means that you'd have to have an appropriate budget if you are looking to work with Magento, without a proper budget you'll end up with a job poorly done.
Magento requires a very good hosting environment and store management. Many people complain about Magento's speed performance – but that's only because they aren't working with the proper hosting environment and setup. Unlike simpler systems, such as WordPress for example which will work great pretty much anywhere, Magento will perform very poorly if the website is not properly hosted and setup. What's that mean? You'll have to pay for a good server, and for a good team to setup your server and manage it.
Therefore, if you have a bigger project, decent budget, dedicated server we can use this for you. Otherwise, we will stick to our usual DTW eCommerce solution whic is simply using some paid cart solutions.