The internet roughly made its first appearance some time in 1980, and has become one of the most intricate parts of our modern day civilization.
The internet sparked a revolution like no other, giving people all around the world the ability to connect on a greater and larger scale. Among the few to benefit, businesses saw an exceptionally incredible opportunity to get involved and evolve the way they worked. The internet was the perfect place to make it happen. Businesses no longer had to stockpile inventory, rent out properties or pay 7-9 people for helping them manage it, it gave business the ability to offer their services to more people worldwide without having to move or own a physical location. With more than 3.5 billion internet users and over 80 000 google searches per second, it's no surprise businesses decided to move onto a better and more concentrated venue. There are more than 1.7 billion websites registered today, and that number is only expected to grow. There is no doubt in our mind that every company should be striving to set themselves up online. It may feel overwhelming to get started, but it doesn't have to. We know the 1.7 billion competitors sounds like a lot, but it's better to get yourself in the mix rather than be left behind. It doesn't have to be expensive or difficult to get yourself set up, there are alot of free website builders out there but one does reign supreme. If you want to create a website but skip all the hard programming courses then we may have the solution for you. With years in the industry, constant evolution and more than 455 000 000 projects built with them, so build a wordpress website today and join the group of almost half a billion users.
Would we say WordPress is the best solution for websites?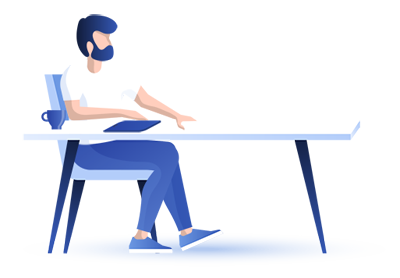 We're not going to be biased and say Wordpres is the best website design tool, but surely it has some points of benefits when it is housing more than 455 000 000 projects. There are a lot of reasons why the WordPress website builder rose to the fame it is as today, but to narrow down the reason for every user is near impossible. Some of the more basic reasons why WordPress is so popular because of its ease of use, requiring very little understanding of coding. It allows almost anyone to get started. Another major key component in its growth is definitely the large library of WordPress plugin options it offers, making an easy time even easier. Before we get into a WordPress plugin that may help you, lets cover a bit more of the basics a WordPress website has to offer. The WordPress website builder is also open source, meaning anyone can use, manipulate and/or contribute code. The open source nature offers a lot of programming illiterate the ability to add features they may not have had access to anywhere else, it also allows the more pro coders the ability to contribute to the community and up their resumes as a wordpress contributor. It's widely known that creating a WordPress website is free, which eliminates anyone's excuse that it's too expensive to get started. While more advanced things may cost a bit, there is a vast amount of free stuff to work with. WordPress also offers multitudes of free themes and features to make your website look as professional as possible. Many world-renowned websites work with WordPress website builder to bring you the content you know and love, including Spotify, CNN, Quarts, The New York Times and IBM. While offering generic features such as navigation and adding social icons, a WordPress website can greatly be advanced with the use of a WordPress PlugIn. One of the more widely used WordPress plugin options for retailers is Woocommerce.
WordPress Woocommerce makes online retail easy
As already discussed, a WordPress plugin can completely transform the functionality of a WordPress website and the same can be said for WordPress Woocommerce. Woocommerce is a WordPress plugin designed to transfigure your website into an ecommerce site. While WordPress does offer a great range of tools and features for general use, running an online retail store requires a bit more effort. WooCommerce is a favorite among the WordPress website community for its enterprise-level quality and reliable and dynamic features. The open source aspect of their WordPress plugin means if you can't find it, you can code it in although it is likely to have been contributed by at least 1 of the millions of users. Some of the features and functions you can expect from this WordPress Plugin include, but are not limited to, the below: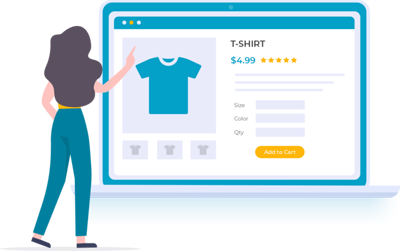 Countless themes
Product sorting and filtering
Unlimited products
Sell Physical and digital products
Customer accounts and databases
Order management
Coupons
Shipping options
Geo-location support
Unlimited variations
Unrestricted customization
Add shop managers
Embed products, checkout and more on any page
Categories, tags and attributes
Import and export products
Multiple Built-in payment processing options
Product ratings and reviews
In addition to the above functions, Woocommerce also offers an incredible variety of extension packs which allow you to further advance and customize your website. Woocommerce is recognized as the most popular eCommerce platform on the web for a reason. Websites such as the All Blacks rugby team, Weber and Airstream use Woocommerce to take their and their clients ecommerce experience to the next level.
Start selling with Woocommerce
While WordPress and Woocommerce have strived to provide easy, it's what everyone has been using, you need to strive to stand out. With close to one third of the internet utilizing their services, it has become increasing harder for beginner businesses to make their mark but you can do better. By getting some WordPress training by WordPress professionals, you can take the basics of a WordPress website beyond brilliance. It's never going to be easy to get started, and its going to be even harder to make your online presence pop, so skip the unnecessary stress and step up your game with WordPress.