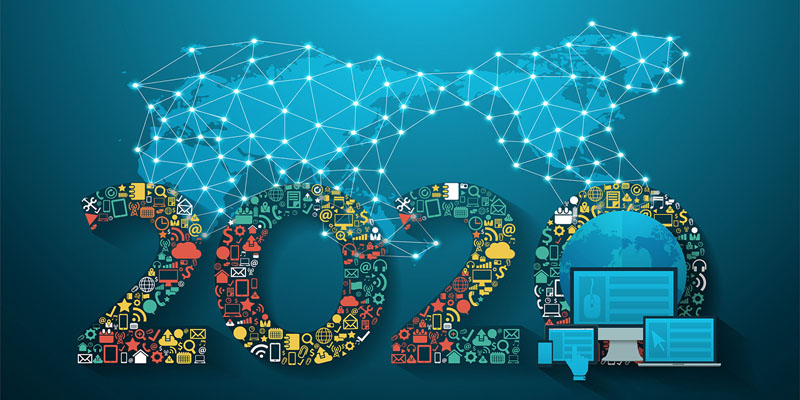 For most businesses, digital marketing can be a costly endeavor so having a strategic plan can help you get the most advantageous return on your investment.
Here are five key steps to help you plan a digital marketing budget for your business:
Set Goals for your Digital Marketing Budget
Set specific goals in relation to your overall business objectives. You can base your goals on a prior marketing campaign's data to replicate a similar level of success. If it wasn't quite what you had hoped for, use the data you collected to determine necessary adjustments that might make it more profitable; for example, was your target audience clearly defined? Did the landing pages in your campaign match your messaging? Or, did you meet your audience on their desired platform? Working with a strong web design agency that is capable of A/B testing should allow you to test out the variables that go into new and existing marketing campaigns. Testing things such as buttons, form fields, and layouts are all fair game.
If you are a new business without prior data, look to your competitors for inspiration, then conduct your own research in the areas that are working for them to determine what you might like to emulate to achieve a similar result. You can also use this technique in reverse–what area are their efforts not working? Then ask yourself why. If you can find the answer, you'll have an advantage over them.
Regardless of how you determine your goal, you will want to ensure it is specific and, ideally, something that can be measured. For example, a specific digital marketing goal for your business may be to increase website traffic, which can be measured by how many unique new visitors you get per month. Or maybe you want to improve customer satisfaction, which can be measured by a net promoter scoring system.
Prioritize your Goals with your Digital Marketing Budget
Once you've determined your specific and measurable goals, the next step is to prioritize which you will focus on first. The way to prioritize your goals will likely be determined by what efforts are required to meet your objectives, and with digital marketing, some efforts are costlier than others.
For instance, increasing website traffic can be achieved in various ways – such as SEO focused efforts – where the cost of hiring an SEO specialist would be added to your digital marketing budget. On the other hand, focusing on customer satisfaction may require that you ramp up the staffing of your customer support department, or if you are selling a product, increasing your quality assurance department. Either way, you should definitely gather client feedback to measure the results and collect customer testimonials to help deliver your message. Remember, word-of-mouth is the most effective form of marketing, whether online or in a brick-and-mortar operation.
Evaluate the Funds Needed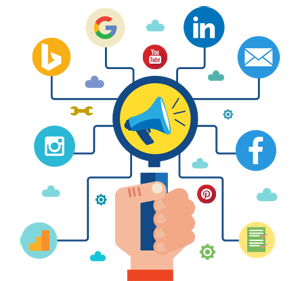 In any scenario, the strategies will need to be factored into your marketing budget. Often, evaluating which strategy to implement will be influenced by the funds required, and whether you can afford to implement the strategy properly.
This is where doing a bit of research will help you decide which strategies will provide the highest return on your investment, especially at the beginning of your business-building journey when you may not have much capital on hand.
Evaluate the tactics you want to implement, the cost, and conduct research to compile your options. Can you afford paid advertising such as Google or Facebook Ads to reach your audience? Can you afford a specialist to work on your digital marketing outreach organically?
Maximize Efforts for your Digital Marketing Budget
Determining which goals are most important will help you focus on where to spend your efforts, and ultimately where to allocate funds.
To get the most return on your investment, focus your efforts on where your audience hangs out, when they hang out there, and what type of content they respond to. Once you've established these important aspects, you can then assess where, within the customer journey, are the most beneficial junctures to focus your marketing attention and turn your audience into paying customers.
You can most effectively do that by focusing on your customer's touchpoints – the precise and specific ways where you interact with your customer along the customer's journey. These are the opportunities for a company to communicate with and market to their target audience and forge an exemplary customer experience.
Allocate Funds for your Digital Marketing Budget
Finally, you've pinpointed exactly who, what, when, and where you want to focus your efforts; now it's time to allocate your funds and implement your strategies. A few key considerations are: content marketing, automated software, SEO, paid advertising, branding, social media marketing, and email marketing.
The proper allocation of funds to the most effective channels with the target audience and their habits front-and-center of your strategy will ensure the best possible outcome. Conversely, failure to plan accordingly may break the bank.
Planning your digital marketing budget doesn't have to come with a hefty price tag to be effective. Let a digital marketing expert help you plan your digital marketing strategy within a budget that works for you. In pursuit of your business goals, be sure that you work with a business partner that will help you identify marketing and technology solutions that are logical and built with ROI, scalability, and business impact in mind.