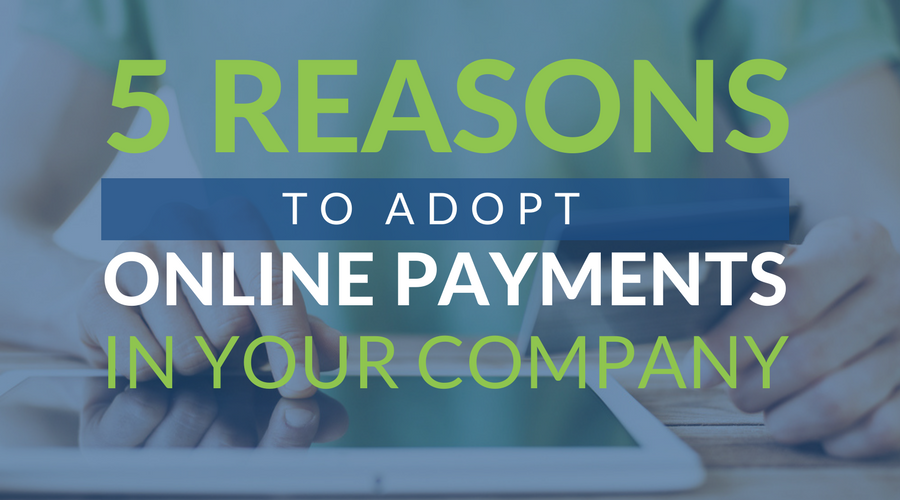 Modern shoppers are becoming more reliant on technology and social media, and expect their brands of choice to follow suit. This boom in digital commerce is described as "nothing short of a revolution" in PwC's Total Retail Survey of 2016. Consumers are pushing the boundaries of what shopping means, as they use mobile phones, tablets, phablets and laptops to shop online and transact inside brick-and-mortar stores.By offering online payments to your customers, you make it more convenient, secure, and easy for this generation of connected consumers to spend their money on your products. Having an electronic payment system is not only beneficial––but crucial to retail success. Here are 5 reasons you should invest an online payment solution:
1. Online Payments Provide Instant Gratification
A major motivating factor for online payments is instant gratification. An online payment system allows the customer to complete their purchase on the spot, so goods can be shipped as soon as possible.
If payment must be mailed, the shopping process is drawn-out considerably. Customers must wait for funds to clear before goods are shipped, and delays in traditional payments can be off-putting to customers who expect a more seamless experience. Overall, consumers are more likely to find a merchant who can meet their customer-oriented digital demands.
2. Convenience as Value Adding Factor
According to PwC, many consumers regard the convenience of a shopping experience just as much as the price tag. Many consumers (47% in the US) regard convenience to be the main influencer for buying online (as opposed to 43% of consumers who regard price to be the main influencer).
The point is that businesses who don't cater for online payments will lose customers who prioritize convenience. This is an important factor to consider for return business, as people will seek out better shopping experiences the second time around.
3. Mobile Commerce is the Reality
Mobile commerce is now firmly becoming the online shopping medium of choice. Until recently, phones were mostly used as pre-purchase tools for researching products and stores, reading reviews and getting coupons and offers. However, in the same report, PwC found that mobile phones are increasingly used to pay for for goods and services.
Goldman Sachs predicts that, at the rate at which retailers are integrating mobile into the shopping experience, mobile commerce will account for almost half of all e-commerce by 2018. It is critical your company is aware that mobile b2b payments are part of the mobile shopping experience, and mobile shoppers expect to complete the purchase on their devices.
4. Improved Security
Contrary to popular belief, b2b payment systems are more secure than paper-based payments. With highly evolved encryption technology, an individual's personal and financial data are encapsulated by advanced security algorithms during transactions. Consumers can, therefore, shop online with confidence.
Because transactions are automated, the risk of human error is reduced in the processing of the payment. Insofar as the risks associated with bounced checks, fraud and rising fees, both retailers and their customers are sufficiently protected from these common threats to safe transacting.
5. Increased Share of Wallet
By enabling your customers to pay for goods online, you're making it possible for them to take advantage of more convenient payment terms. Customers may want to pay a couple of installments on their credit cards instead of putting down the total cash upfront. In contrast, if they buy via check or money order, funds need to clear in full, giving them little financial legroom.
This limiting way of commerce restricts the customer experience. Itundermines the potential share of wallet you could enjoy if your payment systems stood up to the demands of the modern marketplace.
The Reality is That Hard Cash Equals Paperwork
The truth about cash and check payments is that they simply don't meet the needs of customers, retailers or suppliers. As norms are being challenged and customers take center stage, retailers and suppliers have no choice but to bring their businesses up to speed with the digital norm. Mobile b2b payments, whether through an e-commerce website, via a remote purchase from a mobile phone or in-store, present an opportunity for brands to make a lasting impression on their customers that will see them return – virtually or otherwise.
Read more on online payment processing.