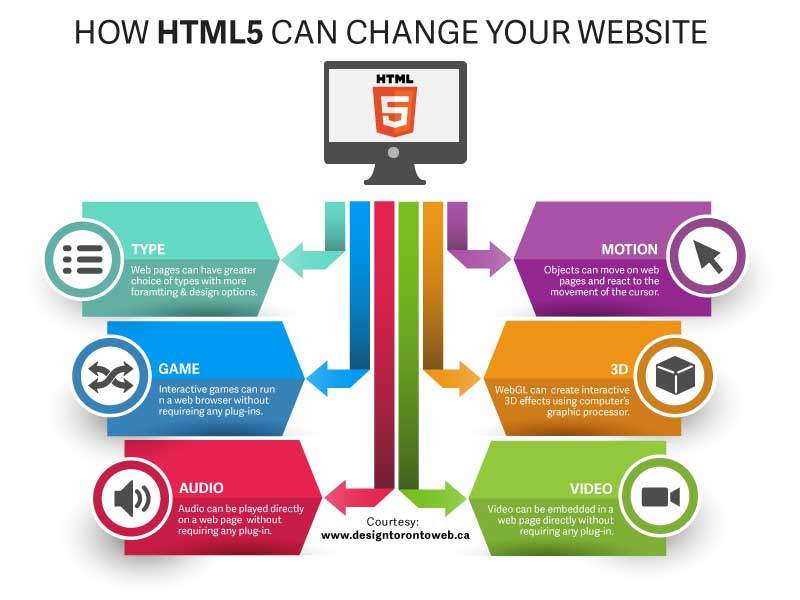 HTML5 is booming. One of the main reasons more and more articles and features about this subject are being written and published on the web, is because more and more web browsers and mobile platforms are supporting it. Even the most feared browser by web developers "Internet Explorer" announced their version 9 HTML5 ready. There's a lot to be excited about, just ask any developer. But what do all these new tags, elements, APIs and style sheets actually mean to average businesses? It means online experience can be faster and simpler. It means building great web experiences will be cheaper and easier. It means we can begin to expect even more from the Worldwide web. Fundamentally, HTML5 is born to get the technology aspect of the web out of the way, so that business owners can enjoy (and the developers can create) hassle-free online experiences. HTML5 is a means to an end. As with any new tool & technology, what we can do with it is what matters most.
The HTML5 Advantage
Simpler
The internet no longer accessed on our computers. Its infamous tubes have snaked their way into phones, TVs, cameras, cars and more places by the day. Most of us use multiple browsers on multiple devices to perform many different and complex functions – sometimes simultaneously. In short, we expect the internet to work harder for us on a wider variety of playing fields. We expect businesses to provide multiple online experiences to cater to our new devices added to our household every year. If you are one of them and own a business, you currently have 2 choices:
Build to the lowest common denominator, or
Deploy resource to build multiple sites.
This is where HTML5's single most potent weapon comes into play — interoperability. The goal is to build one site, exactly the way you want it, and have it be efficient enough to adapt to whatever device or browser is accessing it, ensuring a consistent experience across different browsers or devices.
HTML5 is Easier
Just as the introduction of integrated circuit opened up a whole world of small electronic gadgets, HTML5 is crossing things off the "can't do" list. We can design around the content and the interactions we want to have instead of trying to fit them into what we can build. Removing these functional constraints will allow us to build web—sites that are more functional, more efficient, and more creative.
HTML5 is Faster
Part of the reason websites choke is because they're trying to serve you content that they weren't really built for lengthy videos, music, animations or heavy graphics. Doing that heavy lifting requires some subtle workarounds, all of which make your computer flex more muscles to load a page. HTML5 is designed specifically to work with this type of content without requiring any plugins or workarounds. This means videos will load faster and play more smoothly, even on slower devices or over weaker connections.
HTML5 is Cheaper
When you can build one site that takes the place of several apps instead of one for each phone type, you can reach your consumers in more places for less money. You can then spend your money making your online experiences more awesome instead of just being more usable.
Should I need to upgrade my old site?
You should. But it depends. Websites are not treated as online brochures anymore. The way users interact online is as much a part of your brand as what you say or what you look like. But you don't need a new website simply because there is a new way to build it. HTML5 and other tools can help you create richer experiences that are more future-proof, but they are only effective when they're serving a higher purpose for your brand. Before you think about what kind of site you can make, think about the kind of experience you want people to have. Read more