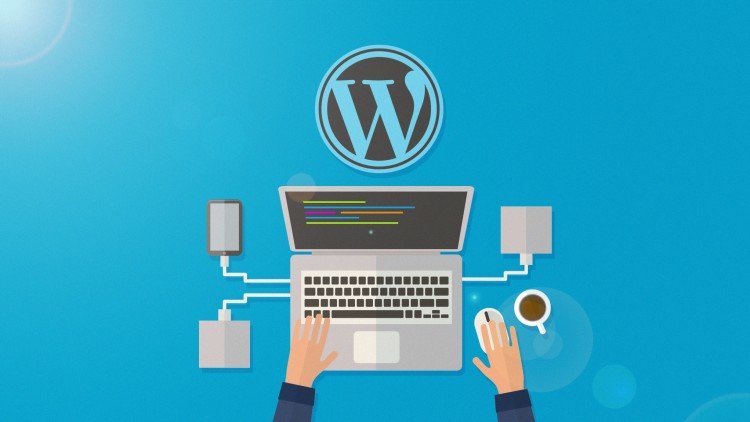 Why not? Just look at these facts first, and then we would move on to build our case for the prediction. Do you know that currently 27% of the world's online websites are developed in WordPress? WordPress is being used on 58.8% of all websites that use content management systems. 25% of WordPress developers make a full-time living working in this extremely popular platform. Anyone who choses to specialise in WordPress in the last decade has clearly rode the back of a winning horse. WordPress has continued to grow into the world's leading website platform. The future of online media lies in WordPress. Here's why…
WordPress Development for Small and Mid-size Companies
With constantly developed free and commercial pre-designed themes and more than 50,000 plugins available, one can use WordPress to develop almost any website for a fraction of the price if
being developed from scratch. Moreover, its open source format allows WordPress developers to customise and re-program to achieve pretty much anything they want – from a personal blog to a global e-commerce online shop. While in the early days of e-commerce, the only options were either to purchase an expensive e-commerce package or to pay a web developer to build a custom shopping cart system from scratch! WordPress emerged as a much cheaper alternative solution. Backed up by the tons of WordPress e-commerce plugins available, setting up an e-commerce site is just a matter of 3 steps – Install the plugin, set it up by choosing the appropriate options, and customise it to reflect individual business requirement and local policies. In case the current theme lacks any of the exclusive features needed to run a business, Thanks to the WordPress's open source architecture, WordPress developers are always just one email away to add these features by re-programming. This option simply wasn't available a few years ago. WordPress made it possible for small and medium companies alike.
Isn't WordPress for creating a website without a web developer?
Since it's fairly easy to set up a WordPress website without having much technical know-how, It is true that there are fewer and fewer clients who want us to develop and manage their entire site,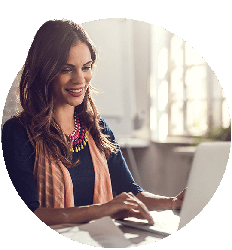 intranet or the portal. Instead, lots of companies and individuals are relying on free online WordPress tutorials to build their own websites. However, there's a catch. Just because business owners can teach themselves WordPress doesn't mean they want to. Occasionally, people get stuck and need help with WordPress. It is good to have knowledge about the ins and outs of the WordPress while let the experts actually develop the website and this trend is growing as one size fits all approach doesn't work in web development. Moreover, companies who have commissioned a custom web design rather than a theme before, often feel the need to convert their site into WordPress to take advantage of the CMS. Large companies may need WordPress consultant to integrate the proposed WordPress site with their existing IT system.
By the same token, WordPress developers need to accept that clients will demand more and more control over their website in coming years. Rather than limiting their input, they should welcome this collaborative approach and work in partnership with the clients. This way, developers' role will become more of a technical consultant than a traditional 'webmaster'. Developers must respect the tasks that clients want to do themselves, while be ready to offer technical expertise if needed.
WordPress for Novice and Professional Web Developers alike
However, it is important to note that WordPress is not about web developers only, whole sub-industries have emerged around it. Different types of WordPress products and services are available for those who wants to build career by taking unconventional paths. For example, if someone doesn't want to develop websites or plugins, they can offer WordPress hosting, support or

maintenance services. Web designers with no coding experience can still build affordable WordPress websites using a template-based solution. One can also register with affiliate schemes and earn commission for recommending specific products. SEO – Search Engine Optimization is another growing sector which require totally different sets of skills than designing or coding, backed by hundreds of SEO plug-ins as necessary tools. Then there's a lucrative opportunity to develop premium plugins, an inportant part of WordPress ecosystem which can turn into a thriving business. Another big growing sector is WooCommerce, featuring at over 41% of all e-commerce stores globally with a market share that is showing a steady growth. Owned by WordPress's parent company Automattic, it offers a lot of opportunities for developers.
It is true that in the last decade, a lot of tech savvy business owners have jumped onto the WordPress bandwagon and learned how to customise it and operate the CMS . However, the potential market for WordPress developers still has plenty of room for everyone. All you need to do is to find your own personal niche and considering the market trend, there's a very good chance ranking highly in Google within your own niche that results in a successful search engine exposure and conversion.
Future of web development depends on two qualities – being flexible and moving with the times. WordPress development is definitely the fore runner in this tough and competitive journey.