Online review for good web design is essential for marketing and the growth of your business, according to a 2017 Business Insider article.

Here at Design Toronto Web, we are a web design company that provides a multitude of services to clients of all sizes. Our services include custom software development, content marketing, and digital strategy. We work mostly with small businesses, but we also work with some mid-market and enterprise businesses. Our clients are mainly in the advertising & marketing, financial services, and e-commerce industries. We appreciate our clients for trusting us with their projects; our goal is always to help our clients achieve optimal results.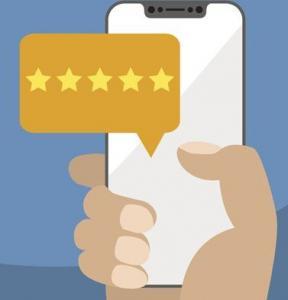 With that being said, we are happy to announce that we received a 5-star rating on our Clutch profile! Clutch is a B2B ratings and online review firm that is based on client reviews that its analysts collect. A gift basket company gave us a 5-star rating; the company wanted to revamp its e-commerce website, and it hired us. We modernized the site, and integrated the additional features that the company needed including advanced shipping features. We also continuously provide web development, server hosting, and cyber security services.
Since working with us, the company works more efficiently, and it has seen an increase in sales.
"They finish projects on time and under budget. Their team is highly professional, yet always finding ways to improve. Our communication is excellent as well. We can call them at any time, and they will always be available to help."
— Operations Manager, Gift Basket Company
Digital presence is a major factor of a company's success, and Design Toronto Web has the team and the tools to help your company. With our variety of services and our experience, we have something for you.

The Manifest, a business guide and Clutch's sister site, placed on its list of graphic designers.
You can also catch us on Visual Objects, Clutch's visually-based sister site, where you can see the portfolio items of really cool companies like ours! Let us bring life to your website. Visit our Clutch profile and contact us to inquire about our services.