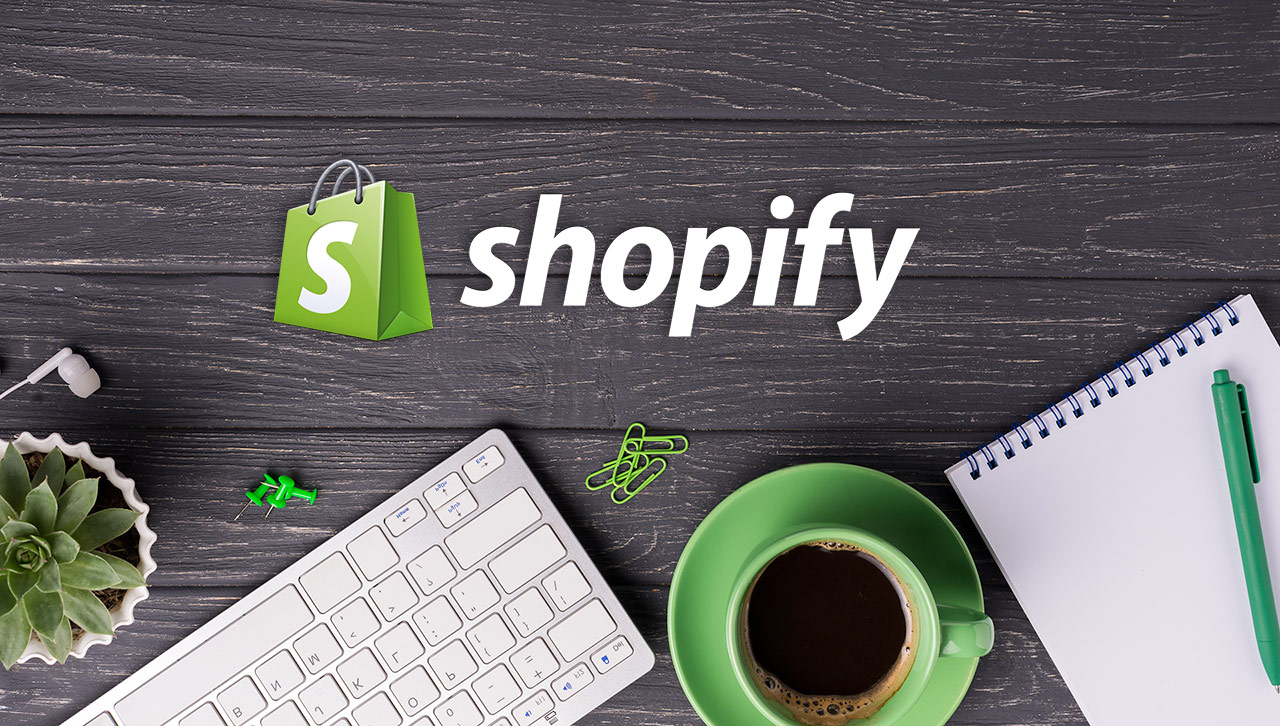 In the dynamic world of online commerce, businesses need a reliable and efficient platform to establish and manage their digital stores. Shopify's a leading e-commerce solution. It empowers entrepreneurs and enterprises alike with its user-friendly interface, extensive features, and seamless integrations. In this article, we will delve into why Shopify has become a go-to platform for businesses of all sizes.
Easy-to-Use and Intuitive Interface:
Shopify's easy-to-use and intuitive interface sets it apart as an exceptional e-commerce platform. Whether you're a seasoned entrepreneur or new to online selling, Shopify provides a user-friendly environment that simplifies the process of building and customizing your store. With its drag-and-drop functionality and pre-designed templates, you can effortlessly create a visually stunning storefront that aligns with your brand's aesthetics. The intuitive interface allows you to easily navigate through different sections, manage inventory, and add new products with just a few clicks. Shopify's emphasis on usability ensures that you can focus on the strategic aspects of your business. Meaning, you won't have to get lost in complex technical details. With Shopify, even those without extensive technical expertise can create professional and engaging online stores that captivate customers and drive sales.
Extensive App Store and Integrations:
One of the standout features of Shopify is its extensive App Store and seamless integrations. It provides businesses with a wealth of tools and functionalities to enhance their online store operations. The Shopify App Store offers a vast collection of third-party applications and integrations that cater to diverse business needs. Whether you require marketing and SEO tools, inventory management systems, customer support solutions, or analytics software, the App Store has a wide range of options to choose from. These integrations enable businesses to optimize various aspects of their operations, streamline workflows, and enhance overall efficiency. The seamless integration capabilities of Shopify allow for easy connectivity with popular payment gateways, shipping providers, accounting software, and more. By leveraging these integrations, businesses can create a seamless and cohesive ecosystem that facilitates smooth management of their online store. Ultimately, enhancing the customer experience and driving business growth.
Mobile-Optimized and Responsive Design:
Shopify understands the importance of providing a seamless mobile shopping experience. That's why it offers mobile-optimized and responsive design features. In today's mobile-driven world, it is crucial for businesses to prioritize mobile accessibility. Shopify's responsive design templates automatically adapt to different screen sizes. It ensures that your store looks visually appealing and functions flawlessly across all devices. Whether customers are browsing your store on a desktop computer, a smartphone, or a tablet, they will enjoy a consistent and user-friendly shopping experience. By embracing mobile optimization, Shopify enables businesses to capture the attention of mobile-savvy consumers. With Shopify, you can provide a seamless shopping experience that meets the needs of your customers wherever they are. And in turn, resulting in higher customer satisfaction and improved business success.
Robust Security and Reliability:
Security and reliability are paramount when it comes to running an online business, and Shopify prioritizes both aspects. The platform provides robust security measures and ensures reliable performance. It instills trust in merchants and customers alike. With Shopify, you can rest easy knowing that your store and customer data are protected by advanced security features. This includes SSL certification and encryption. Shopify also takes care of hosting your store on secure servers, handling updates, and implementing security patches to keep your store safe from potential vulnerabilities. By entrusting your online store to Shopify's reliable infrastructure, you can focus on growing your business without worrying about the technical aspects of security and server maintenance. Shopify's commitment to maintaining a secure and reliable platform enables businesses to build trust with customers and operate their online stores with peace of mind.
Comprehensive Marketing and SEO Tools:
Shopify equips businesses with comprehensive marketing and SEO tools to effectively promote their online stores and drive targeted traffic. With Shopify, you have access to a range of built-in marketing features. Each feature empowering you to reach your target audience and boost your online presence. You can create and manage marketing campaigns, offer discounts and promotions, and integrate with popular social media platforms to expand your reach. Additionally, Shopify provides customizable meta tags, URL structures, and sitemap generation to optimize your store for search engines, improving your visibility in search results. By leveraging these marketing and SEO tools, businesses can increase brand awareness, attract more qualified traffic, and ultimately drive higher conversion rates. Shopify's robust marketing capabilities empower merchants to implement effective strategies and grow their online businesses by reaching and engaging with the right audience at the right time.
24/7 Customer Support:
Shopify's dedication to exceptional customer support sets it apart as a reliable e-commerce platform. With 24/7 customer support, Shopify ensures that businesses have access to assistance whenever they need it. Shopify's support team is there to provide prompt and helpful solutions. You can reach out to them via live chat, email, or phone. They are known for their professionalism, knowledge, and responsiveness. The reliable customer support offered by Shopify ensures that businesses can swiftly resolve any challenges they encounter. This allows them to focus on growing their online stores and providing a seamless experience to their customers. Shopify's commitment to customer satisfaction makes it a trustworthy partner for businesses seeking a reliable e-commerce platform.
Conclusion:
In conclusion, Shopify stands out as a powerful and comprehensive e-commerce solution that empowers businesses of all sizes. With its easy-to-use interface, extensive app store and integrations, mobile optimization, robust security, comprehensive marketing tools, and reliable customer support, Shopify provides businesses with the necessary tools and support to create and manage successful online stores. Whether you're a seasoned entrepreneur or just starting your online business journey, Shopify offers a user-friendly environment. It simplifies the process of building and customizing your store while providing the flexibility and scalability to meet your growing needs. By choosing Shopify, businesses can deliver exceptional shopping experiences to their customers. Shopify proves to be an invaluable partner in the ever-evolving world of e-commerce.