Selecting the right sales trainer or sales training coach for your company that suits your needs isn't easy. It's a matter of finding someone who can cover a number of critical learning areas.
Many sales training companies tailor their cold call training towards one specific industry. In fact, over 75% of sales trainers only telesales coach in the technology industry. The most successful sales training companies will be able to offer training for a wide range of industries.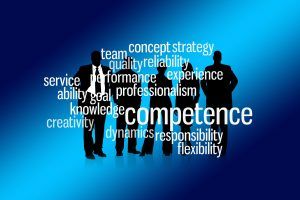 Here we are going to show you how you can choose the right sales trainer for your company.
Know your team's needs – Don't get sold on the bells and whistles. Take the time to diagnose the problems within your team so you can be focused on your goal and select a trainer that truly is the best fit.
Find a focus area – Different sales trainers have different specialities. Look for one whose experience lines up with your goals.
Determine a time frame – Will you want a day-long seminar, or a complete overhaul of the sales process which may take months. Choose a program that suits your desired level of detail and duration.
Design a follow up plan – Training content is often forgotten, so it needs to be reinforced. Ask the sales trainer what you can do after the training.
Look at their clients – Check out past clients of the sales trainer to see if they work with businesses within your industry with similar target customers.
Think about location – A lot of sales training involves e-learning. If you want someone in house, you need to seek a local sales trainer.
Agree with the philosophy – A sales trainer will have a core philosophy, and if you don't agree with it, it's not a good fit. Look at the trainers values and beliefs to make sure they line up with yours.
Get the managers on board – Without the managers, your team won't take the training on board. Make sure the sales trainers are offering a management programme to follow up with afterwards.
Get an assessment – Some sales trainers offer assessments so they can diagnose your teams issues and measure their progress against set goals.
Get samples – Requesting a sample of some training is a great way to compare different sales trainers.