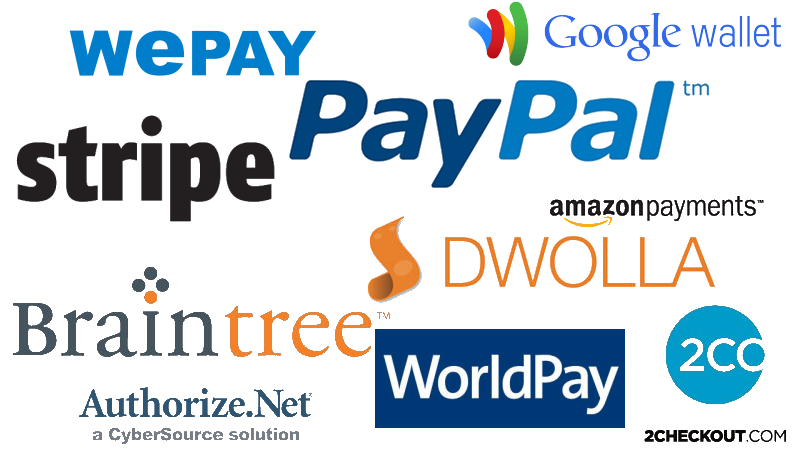 Using cheques as a payment option in today's online world is not a good idea in most cases. When setting up an online store, a business owner needs to find the online payment gateway that works best for their business.
The first thing is to set up an online payment processor so you can accept credit cards (Visa, Mastercard, and Amex are the three most common credit cards). The payment gateway will validate the credit card information and process the transactions in real time. Then, they will deposit the monies into your bank account. Bear in mind that they do take a percentage of the sales amount that is processed on the card, as stipulated by the contract that you have with them.
How about setting up your own credit card merchant account to process credit cards on your own? While this does cross some new business owners' minds occasionally, it is just not the best idea when starting up an online store, especially if it's a new start up business. This option is expensive and better left to established companies that have high sales volumes and revenues, not to mention the support staff. Even then, the high costs and time consumption must be justified.
PayPal as another option
PayPal accepts all major credit cards and is easy and quick solution that does integrates with all major shopping carts. Moreover, PayPal has no setup charges or monthly fees! PayPal transactions are charged a percent of the monthly sales volumes which could be anywhere between 2.2% and 3% roughly. The downside of PayPal is that not everyone has a PayPal account so if a client doesn't have one, you will need to have other payment gateways available too.
Which gateway to use?
Some popular payment gateways can be found here: https://en.wikipedia.org/wiki/List_of_online_payment_service_providers
Do your research! It will be worth it in the long term. However, the best method of choosing one is to shop around for the best rates possible (and do remember that they are negotiable), but also speak with your web development company and based on their experiences they can tell you which one is most compatible for your shopping cart and your overall business model.
It's important to give individuals various options be it through payment gateways (Visa, Mastercard, other credit cards), cheques, or even in person pick-ups. The more options available to clients make the process more intuitive for users, thus increasing the possibility of a sale.
Good luck!