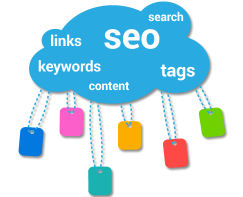 Finding a trustworthy SEO agency to optimize your site is easier said than done. There are a lot of unscrupulous companies out there that make false or misleading promises or that try to scam you out of your money. When you hire a qualified SEO agency, however, they can optimize your site so that it performs much better in the search results, making it easier to establish a solid online presence. As you evaluate companies, make sure to consider all of the factors listed below. That way, you are much more likely to find a trustworthy agency that can help you get the results you want.
No over-the-top promises. When it comes to search engine optimization, there are no guarantees. Even if an SEO agency does everything right, your site won't necessarily appear at the top of the search results. That is why you should avoid any companies that make over-the-top or outlandish promises about what they can help you achieve. If a company guarantees you a top spot or if they promise overnight results, you should keep looking. The company you hire should be realistic about the results that they can help you achieve.
Plenty of experience. As a general rule of thumb, working with a company that has been around for a long time is usually preferable to working with a company that is brand-new. Experienced companies, such as ClickFirst Marketing, typically have a better idea of what does and doesn't work in terms of SEO, which means that they can help you get better results.
Detailed case studies. Any SEO firm that is worth hiring will be happy to present you with SEO case studies showing how they helped their past clients. These case studies should provide you with real-world examples of how they put their knowledge and expertise to work for their clients to get excellent results. If a company has a consistent track record of success, they most likely can help your business, as well.
Industry-related certifications. Although there aren't any certifications that apply specifically to SEO, most agencies will have certifications for pay-per-click advertising or analytics. All of the major search engines offer certifications for PPC. If a company has obtained these certifications, it provides proof that they understand how search engine advertising works.
Ethical tactics. When interviewing SEO companies, talk about the strategies and techniques that they use when optimizing websites. If you don't know what a particular technique involves, ask them to explain how it works. Use your best judgment to decide whether or not the optimization techniques used by the company seem ethical and above-the-board. If a company uses questionable optimization strategies or if they are unwilling to tell you what techniques they use, you should keep looking for a different company instead.
When you first start searching for a search engine optimization company, the process can seem a little bit overwhelming. Evaluating each company you interview based on the factors above should make it easier to figure out which agency to hire.