Business conducts and business ethics are two very important factors for doing business in Canada. It is vital to know the legalities of a country if conducting business in a foreign country . For example, Canada is very welcoming to foreign investors and business immigrants. Canada has a very stable banking system. It has highly educated members of the Organization for Economic Cooperation and Development. Canada is a world leader in many fields.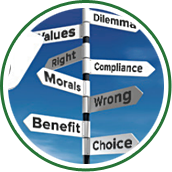 A main reason that people do business in Canada is that they offer excellent Research and Development tax incentives. Also, it offers a very prestigious protection of intellectual-property rights. It is easy to understand government's procurement procedures.
Many foreign businesses incorporate in Canada as a subsidiary or through a branch of their existing company. If you are incorporating a business in Canada, decide to incorporate federally or provincially. There are differences. A federally incorporated business can operate throughout Canada. A provincially incorporated business may not operate by the same name in a different province.
One of the disadvantages of choosing to federally incorporate your business is that your board of directors has to comply with the Canada Business Corporation Act's requirements. This, in short, means that the directors must be Canadian residents, with an exception if the company brings in below five percent of the company's gross revenues, including all of the subsidiaries combined. If this is the case, then no more than one-third of the company's directors need to be Canadian residents. Your business must adhere to the Investment Canada Act. This Act defines the legalities of non-Canadians who desire to do business in Canada. The act details the required information.
Business Conduct 101 – Obtain a .ca Domain

Obtaining a trade-mark in Canada is one of the most successful methods of obtaining a top level country code domain, or "dotCA". The Canadian Internet Registration Authority, or CIRA, is the administration that governs the dotCA domain registration in Canada. You can easily register your domain name at popular domain Registrars. You don't need to be an actual resident of Canada to get a .CA domain. If you are not a Canadian resident, you have the option of filing for a Canadian trade-mark registration. This process aids a foreign company residing outside of the Canadian province to obtain a .CA domain name. A Canadian trade-mark is thought of as being a presence in Canada. Having such a presence is one of the requirements for obtaining .CA domain names. This type of registration limits the name of the domain to the exact wording of the trade-mark name itself for the domain name.
Millions of Canadians choose to visit, and spend their money shopping at, Canadian websites. Also, Canada has what could very well be the most thorough "spam" law on the planet. This means that valid complaints in regards to unsolicited emails can be investigated and fined up to $1 million, to as high as $10 million, depending on if the spam targeted an individual versus another company. If you are wanting to have your domain registration in Canada, it is recommended that the name reflect what the company offers, the values of the company, and that the name be distinctive to avoid conflicts with an existing name in the market.