In the world of digital commerce, businesses are continually seeking cutting-edge solutions to establish a strong online presence and provide seamless shopping experiences to their customers. Magento, an open-source e-commerce platform, has emerged as a transformative force in the industry, enabling merchants of all sizes to build and manage their online stores effectively. In this essay, we will explore the history, features, advantages, and significance of Magento as a pivotal player in the e-commerce landscape.
The Genesis of Magento
Magento is an open-source e-commerce platform. It was founded in 2007. Its founders are Roy Rubin and Yoav Kutner. The platform's main goal is flexibility and customization. Businesses can customize their online stores. This includes design, layout, functionality, and business logic. Therefore, Magento's architecture is modular. This then allows for extensive customization. Consequently, businesses can create unique shopping experiences. The experiences align with their brand vision.
Scalability
Scalability is another advantage of Magento. It can accommodate businesses of all sizes from startups to large enterprises. Therefore, as businesses grow, Magento handles increased traffic, products, and orders. As a result, performance is not compromised. In the mobile-first era, mobile responsiveness is crucial. Magento offers responsive design templates. Thus, online stores are easily accessible and functional. This includes smartphones and tablets. Magento incorporates SEO best practices. Features include customizable URLs, meta tags, and XML sitemaps. As a result, this optimization improves search engine rankings and organic traffic.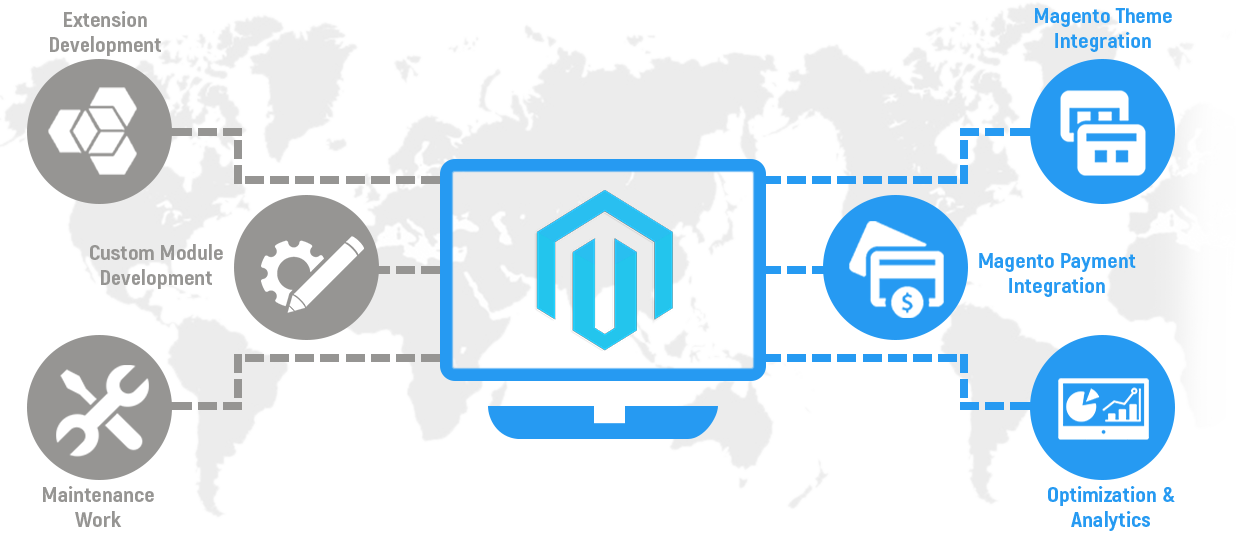 Multi-Store Management
Multi-store management is a notable feature. In addition, businesses can manage multiple online stores from one panel. This is beneficial for companies with multiple brands, international operations, or niche markets. Uniquely, centralized control streamlines management. Thus, the platform provides an advanced product catalog system. This enables merchants to display and organize products. Moreover, various attributes, categories, and pricing structures are supported. Checkout options are diverse. Furthermore, Magento offers guest, one-page, and express checkout. These options reduce friction and minimize cart abandonment. Security is a top priority for e-commerce.
Security Features
The platform incorporates various security features. Additionally, regular updates ensure online store safety, thus adhering to PCI DSS compliance. This then ensures secure payment transactions. Integration capabilities are robust. Of course, the extensible architecture allows seamless integration with third-party applications. As a result, payment gateways and shipping providers are included. Magento's open-source nature fosters a vibrant community, where developers, merchants, and enthusiasts collaborate. Correspondingly, this community-driven support system fuels continuous improvement.
Key Features of Magento
Flexibility and Customization: The modular architecture empowers businesses to customize every aspect of their online stores, thus aligning with their vision.
Scalability: Businesses of all sizes are accomodated, additionally handling increased traffic, products, and orders without performance issues.
Mobile Responsiveness: Moreover, there are several offers for responsive design templates, ensuring accessibility on smartphones and tablets.
SEO-Friendly: Magento incorporates SEO best practices, furthermore, for improved search engine rankings and organic traffic.
Multi-Store Management: Businesses can comparatively manage multiple stores from a single panel, thus streamlining control.
Advanced Product Catalog: As a result, a comprehensive product catalog for diverse product offerings is provided.
Checkout Options: Guest, one-page, and express checkout to therefore minimize cart abandonment are all offered.
Security and PCI Compliance: Magento correspondingly prioritizes security with regular updates and PCI DSS compliance.
Integration Capabilities: Additionally, Magento integrates seamlessly with third-party applications, payment gateways, and shipping providers.
Community and Support: The open-source nature fosters a vibrant community, likewise driving continuous improvement.
Advantages of Magento for E-commerce Businesses
Cost-Effective: Magento offers cost advantages over proprietary solutions, of course allowing resource allocation to customization and growth, not licensing fees.
Freedom and Control: With Magento's customization options, businesses in like manner build stores aligned with brand identity and target audience needs.
Superior User Experience: Responsive design and intuitive navigation ensure exceptional user experiences, fostering customer satisfaction and loyalty.
Scalability for Growth: Magento scales seamlessly, catering to increasing demands without performance sacrifices.
SEO Optimization: Built-in SEO features provide a competitive edge, thus attracting organic traffic and potential customers.
Rich Marketing Tools: Magento furthermore empowers businesses with promotions, upsells, cross-sells, and product recommendations.
Data-Driven Decision Making: Magento's analytics additionally offer insights into customer behavior, sales trends, and website performance, therefore informing decisions for optimized strategies.
Impact of Magento on the E-commerce Landscape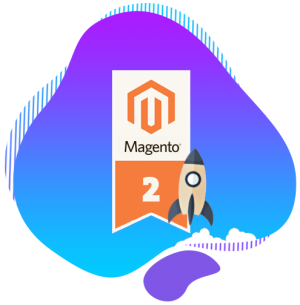 Magento's influence on e-commerce is profound, driving innovation and transformation. Moreover, its open-source nature attracts a vast community of developers, fostering continuous improvements and new features. This collaboration propels Magento to the forefront, a go-to choice for global businesses. In light of this, versatility is key to Magento's impact, especially in catering to diverse sectors like retail, wholesale, and digital products. Therefore, its adaptability to B2B and B2C models attracts a wide range of businesses.
How does Magento contribute to business?
Magento empowers SMEs with cost-effective, feature-rich solutions, democratizing e-commerce and enabling them to compete with larger players.
Moreover, Magento drives cross-border e-commerce growth with multi-store management, support for multiple languages, and currencies.
In conclusion, Magento transforms the e-commerce industry, offering open-source excellence, flexibility, scalability, and rich features for online success. Thus, its impact on businesses is significant, revolutionizing online selling and customer engagement. Accordingly, as e-commerce evolves, Magento's development and community support ensure its continued relevance and key position in the digital commerce ecosystem.