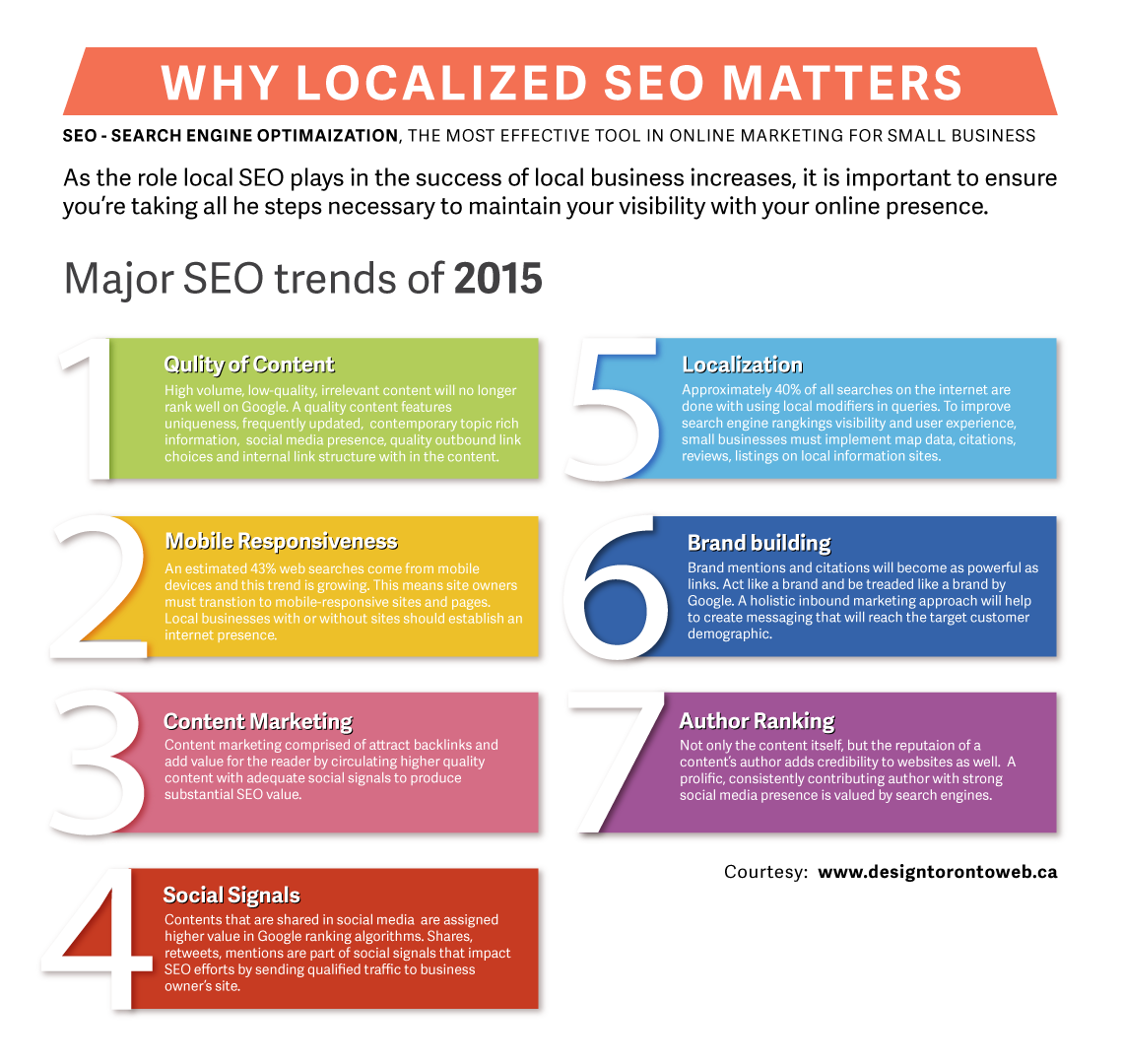 When Google's first local algorithm 'Pigeon' rolled-out globally last December, search engines suddenly became aware of the "local factors" behind user queries, which brought a significant change in all search results. For example, When searching for a general term like "cafe", Google automatically started to display the cafes that are close to the location where users are doing their search, resulting in local results appearing on the map even before the organic results hit the search page. This change represents a real challenge for web professionals, small and medium sized local businesses as the focus of the new algorithm became narrower. In this article, we will present a brief overview of local SEO trends in 2015 and a few tips on how to cope with the new changes.
First, let me tell you about the significance and challenge of this new paradigm and what advantages lying ahead for your business if those challenges are met with a right strategy.
The challenge
Google's Pigeon algorithm has brought in dramatic changes in the appearance and order of geolocalized queries. Many businesses found that their sites' search page ranking went down in favor of local directories. This points out the importance of a user's business location when conducting a search as
Google Maps has updated its guidelines for local pages as well. Search results became more relevant and interactive for some categories such as hotels and restaurants. They are no longer represented by a series of images but advanced options like the opportunity to book a hotel directly from the results pages has taken its place. According to the official statistics of 2014, consumers showed a local intent in their searches and preferred to act more interactively following their queries. Please see the infographics for more information.
Before implementing a local marketing strategy, you should know why this could be difficult despite deploying significant financial resources. In reality, you don't have any control over factors like the location of your business. For example, If your business is located in a suburb but your competitors' location is in downtown, that could be a significant barrier for your website as the "centroid proximity" principle – one of the most important ranking factors in the local algorithm – tends to favor businesses close to the city centre.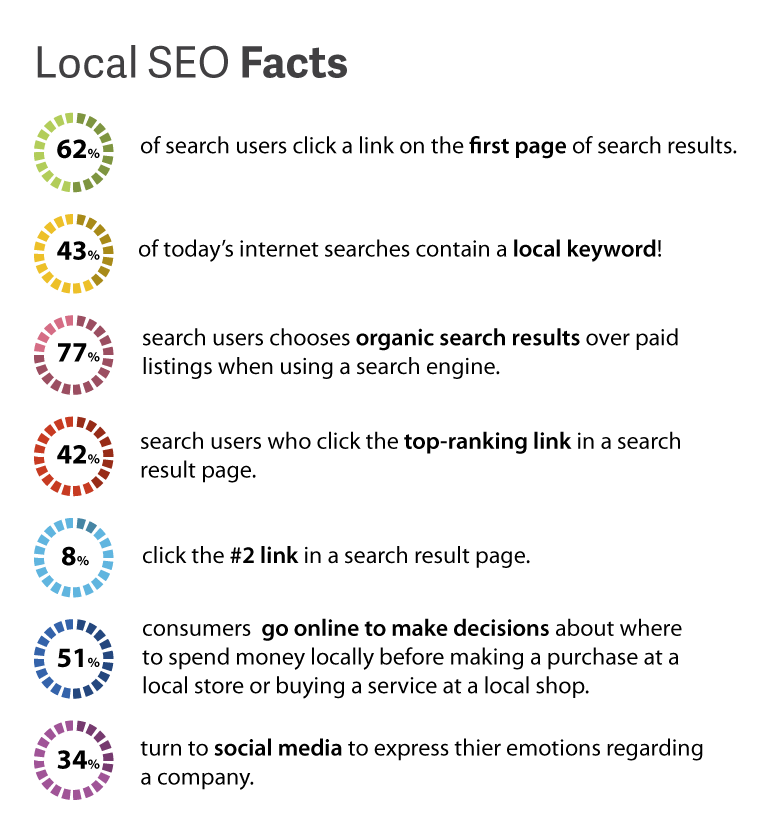 The advantage
However, against all odd of the changing SEO scenario, implementing a local SEO strategy will help you increase your visibility in the net and get a better ranking in search results which in turn result in generating traffic both on your site, establishing your brand's recognition, high ROI
and increased conversions.
The solution
A winning local SEO strategy must include the following actions…
Mobile Optimization
The rise of local SEO is closely linked to the phenomenal rise of mobile computing in recent years. More recently, Google officially added mobile ranking factors to its new algorithm, which was officially launched on April 21st. They have been issuing frequent alerts via Webmaster Tools to inform business web site owners that their websites are not "mobile-friendly". Since most queries are made from a mobile device now a days, it is now crucial that your site is optimized for mobile in two ways:
First, make your site is responsive so that it's content fit any device and screen size.
Second, When designing your site, you should highlight useful information for the consumers.
Third, add some interactivity such as featuring a "Click-To-Call" extension so that users can contact you instantly.
"On-Page" Optimization
Add "geo-localizable" content such as your city or region to your site's most important HTML elements – URLs, Meta Description, Title tags, Alt Text images tags and H1 tags. To make sure that Google really understands your location, add your company name, address and phone number to each page's footer. In addition, create a "Geo Sitemap" and a KML file.
"Off-page" optimization
For strong local presence, it is crucial to achieve citations and mentions of your business on other web sites containing your contact information as much as possible. Register your business I.D. in all reliable local business directories and commerce listings for niche markets. Be consistent in the address details as variation in the format could negatively impact your positioning in local Google ranking.
Social Signals optimization through increased community Feedback
You can arrange your local ranking signals not depending on you but rather on consumers and Internet users. For examples, comments, ratings, reviews and discussions about your company and your products and services, etc. You can't control these factors directly or direct what people may say about you, but you can strongly encourage and facilitate discussions, critics and comments about your brand via your site, social accounts and email campaigns along with a consistent reputation management scheme to make sure each negative comment get an answer. Add rating buttons on the site so that your visitors can rate your products or services on public directories.
Optimize your Google My Business page by making sure it is fully up-to-date with right products/services category, pictures and customized descriptions. Be present on all major social platforms, add social sharing icons on your site and use these profiles to encourage comments. Make sure to use geo-localized key words in your social content.
Having a diversified profile of community feedback about your business will help you better perform in local search engine results – a very important criteria for Google who values user generated content most.
Conclusion
So in summary, the key to be one step ahead of your competition in 2015 will mostly depend on 3 actions: A mobile-friendly responsive website, optimized local SEO and most importantly, a watchful eye on Google announcements.